About First State Orthopaedics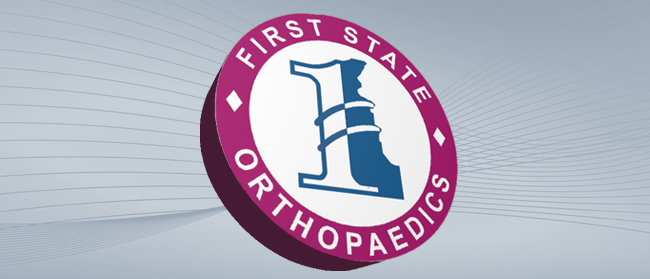 We are proud of the fact that many of us have been with First State Orthopaedics for more than 20 years. The physicians at First State Orthopaedics have become an integral part of the community in which we live. By devoting our energy and our time to many charitable causes, we have provided important assistance to those in the community who benefit most from our involvement. We are 29 physicians, 46 total providers. We provide both surgical and nonsurgical treatment for a variety of orthopedic conditions, and are specially trained in the current state-of-the-art techniques.
We serve as team physicians for over 20 high schools, Goldey-Beacom College, Wilmington University, and many local recreational and competitive leagues.
We operate at Christiana, Wilmington, Bayhealth Medical Center, Jennersville Regional Hospital, Eden Hill Medical Center, Dover Surgicenter, and the First State Surgery Center. Our doctors are available to all the local emergency and urgent care centers for consultation and treatment.
We look forward to serving your orthopaedic needs and thank you for allowing us to participate in your care.