Milford
77 Milford Neck Road
Milford, DE 19963
Phone: (302) 735-8700
Fax: (302) 422-3171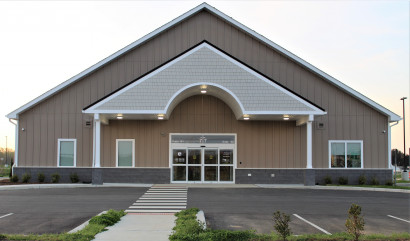 Office Hours
Wednesday 8:00 A.M. - 1:00 P.M.
Friday 8:00 A.M. - 4:00 P.M.
Specialties
General Orthopaedics and Fracture Care
Sports Medicine
Trauma Care
Shoulder
Hand and Elbow
Hip and Knee
Foot and Ankle
Spine
Pain Management and Rehabilitation Medicine
Driving Directions:
From South (Lewes area)
Travel Route 1 North, make a left on Route 14 (Northeast Front Street). Turn right onto N. Rehoboth Blvd (BUS RT1). At traffic light make left onto NW 10th street. Cross over DuPont Blvd (NW turns into Airport Road. Approximately 0.8 mile, turn left onto Mullett Run street, then a quick left onto Mattlind Way.
From South (Georgetown area)
Travel north on DuPont Blvd, make left onto Airport Road. Approximately 0.8 mile , turn left onto Mullett Run Street, then a quick left onto Mattlind Way
From North
Travel Route 1 South, take exit to the right for Milford. Continue south on DuPont Blvd, make right onto Airport Rd. Approximately 0.8 mile , turn left onto Mullett Run St., then a quick left onto Mattlind Way